Blackypng's Commission Info!
---
Thank you so much for being interested in my commissions! it really means a lot to me, If you enjoy my content, please consider tipping me over on my ko-fi!Before commissioning me please read my Terms of Service! If you have another question please contact me over on my Twitter DMs
---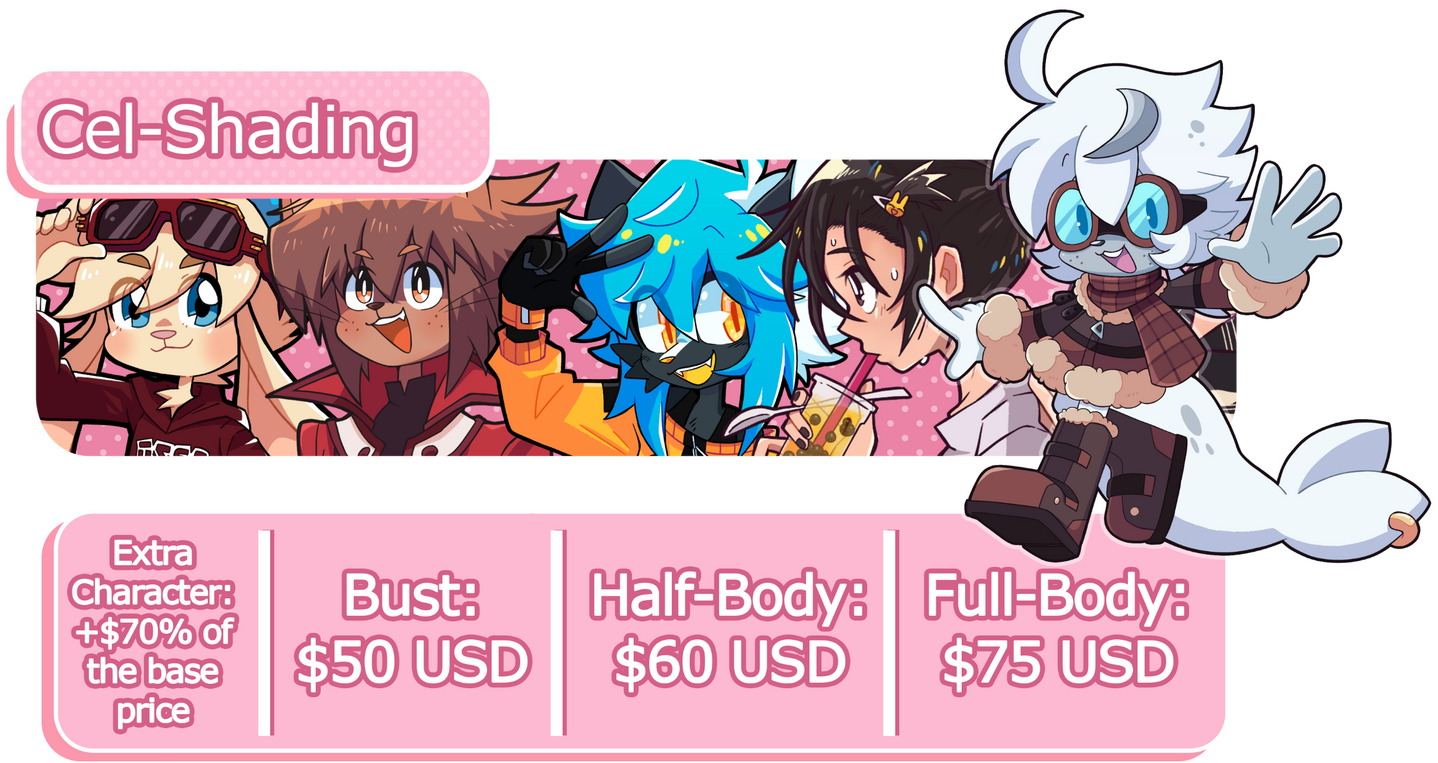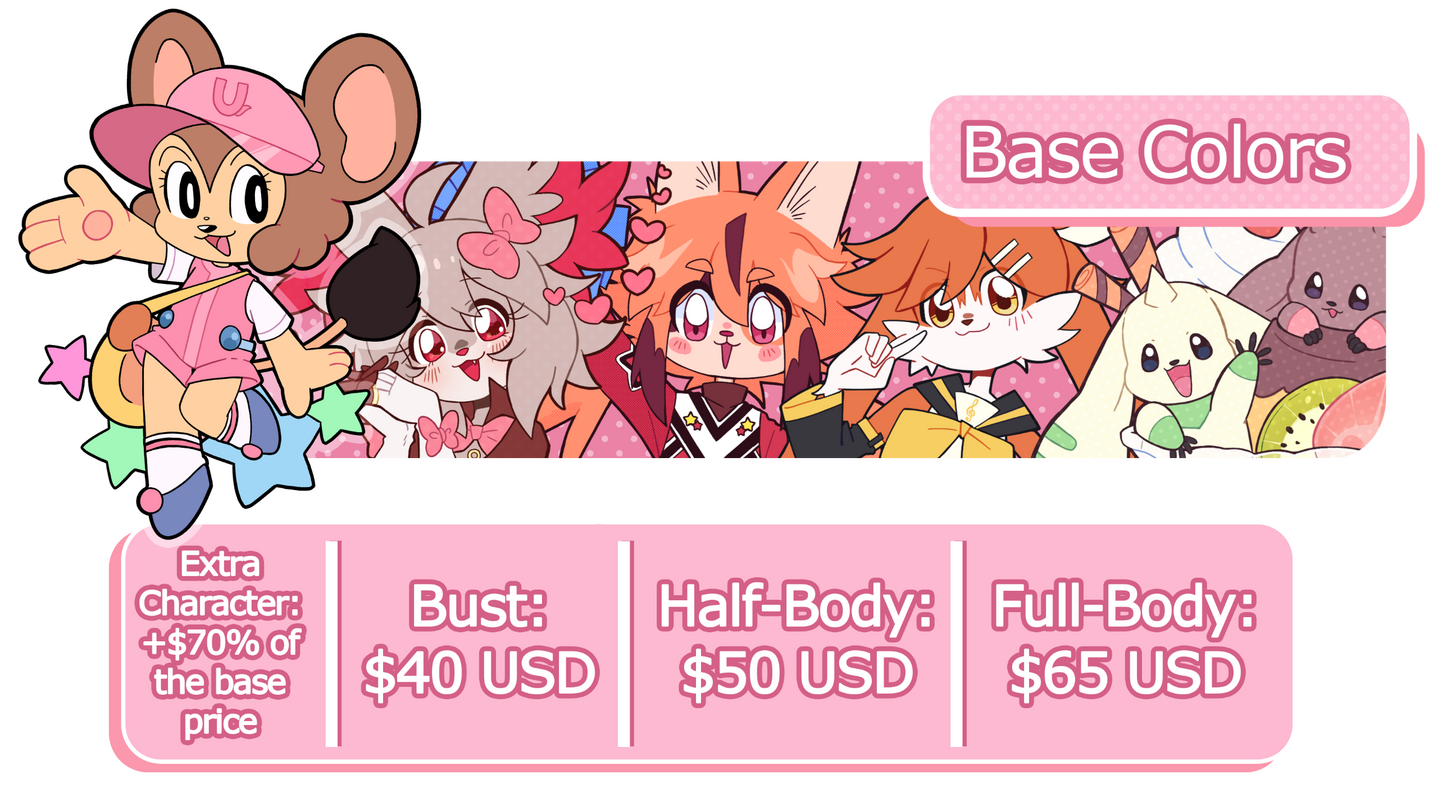 ✦ Contact me over on my Twitter DMs! or my email [email protected]
Don't forget to send a Paypal Associated-Email for the Invoice ✦
Payment
✦I will send an invoice for payment, please do not send any payments prior.
✦Payment is always up front. I only accept Paypal payment in USD.
✦I will start the commission once the drawing is 100% paid.
---
Terms & Conditions
✦Finished commissions can be used only for personal use, do not use for commercial use.
✦The client may re-upload the work as long as it is properly credited.
✦The client cannot change, modify or trace the commission.
---
General
✦Please provide at least a reference, character sheet, pose and/or drawing of your own explaining exactly what you'd like. That way I can understand what you want and provide a better service.✦If you cant provide any reference of your character I have the right to refuse or deny the commission.✦I have the right to refuse or deny a commission if I feel unable to execute it.✦Commissions will likely be delivered in about 3-5 weeks. I try to be in touch with my clients as much as I can so I'll let you know if I need more time, sometimes I'll be taking more than one work at a time and I can't dedicate my full time to a single commission so I appreciate the patience of my clients.✦I dont work on weekends!✦Finished commissions will be sent through the payer's e-mail, I'll send it in png format with two versions included: one with a simple background and another with a transparent background.✦I make around 1-3 sketches so the client can decide the pose or design they'd like, afterwards I can only make three changes, if you need any more done or want to add anything else, there might be a fee of around $3-5 USD. If I make a mistake instead, I'll change or fix it free of charge.✦I might post finished commissions (with a watermark) on my twitter account. Please let me know beforehand if you dont want me to publish it/tag you.✦I put all the commission updates over my trello.✦Do not send me DMs over the status of your commission, you can check it over at my trello. I will send updates whenever something is finished to get approval to move on with the rest of the work. Please do not DM me for updates, unless you want me to change something (Last minute changes after lineart/coloring is done may apply additional charges).
| ✔️What I can Draw | ❌What I won't draw |
| --- | --- |
| Fanart and OCs | Hateful content towards a topic/a person/ etc |
| Kemono/Furry | Any kind of NSFW, fetish or suggestive themes |
| Humans | Gore/Guro |
| Humanoid | Mechas |
Adoptable Rules:
✦I will send an invoice for the payment, please do not send any payments prior.
✦Payment through Paypal in USD.
✦Only for personal use, no commercial use, NO NFTS.
Please always credit me for the design and the original character sheet.
✦I have the right to use the official design art for self-promotional purposes (such as commission examples)
No refunds after buying the adoptable!!
✔️You are allowed to:
✦Do minor changes. (like clothing or small details, do not change the whole design)
✦Set the name, gender, sexuality, personality, story, etc of the character(s)
✦Use the original art as a banner, icon/avatar, header, etc with the proper credits
✦Use the character for personal purposes such as roleplaying, worldbuilding, writing or drawing.
✦Repost the original artwork as long as you keep the credits.
✦Gift/Trade the character.
-This isn't necessary but if any of my designs are ever gifted/traded away after being bought at any time, I would appreciate being told who it went to, as I would love to see what you guys come up with them! :D (Although, I respect if you'd rather keep it private!)
❌You are not allowed to:
✦Do not use my character for NSFW / Fetish / Suggestive themes.
✦Claim the original art/design idea of the character as yours
✦Do not trace/edit the original artwork
✦Re-Sell the character in any way
Character Sheet | Character Design Commissions
---
I can also take commissions for Character sheets. This also applies for creating new outfits/looks for an oc or existing character if I'm asked to come up with it.✦Character sheets will likely be delivered in about 5-6+ weeks. This will depend entirely in the complexity of the commission. I'll be in contact with the client as much as possible and all the updates information can be seen over my trello.✦General ToS for my commissions can be found here. Same rules are applied for character sheet/design commissions.All base prices and examples are listed below. If you have any question please contact me over my Twitter DMs!
✦Base Character Sheet✦
✦Front Full Body view
✦Back Full Body view
✦1 expression
✦Color palette
✦Text (optional)
✦Additional Adds✦
✦Full Character Design* 70USD
✦Extra Full Body view $40 USD
✦1-3+ expressions $10-30+ USD
✦Accesories/details $10 USD
✦Clothing design** $30USD
✦Sheet with Shading*** $70USD
*If you dont have a design/picture of your character already and you want me to fully design it. I'll add a fee of $70USD + the base price of the sheet (and any additional adds if you may require it).
**This is the base price for the Clothing design, it may vary depending of the complexity of the outfit.
***The full character sheet will be shaded (you can see some examples below the first two pictures in this page).
---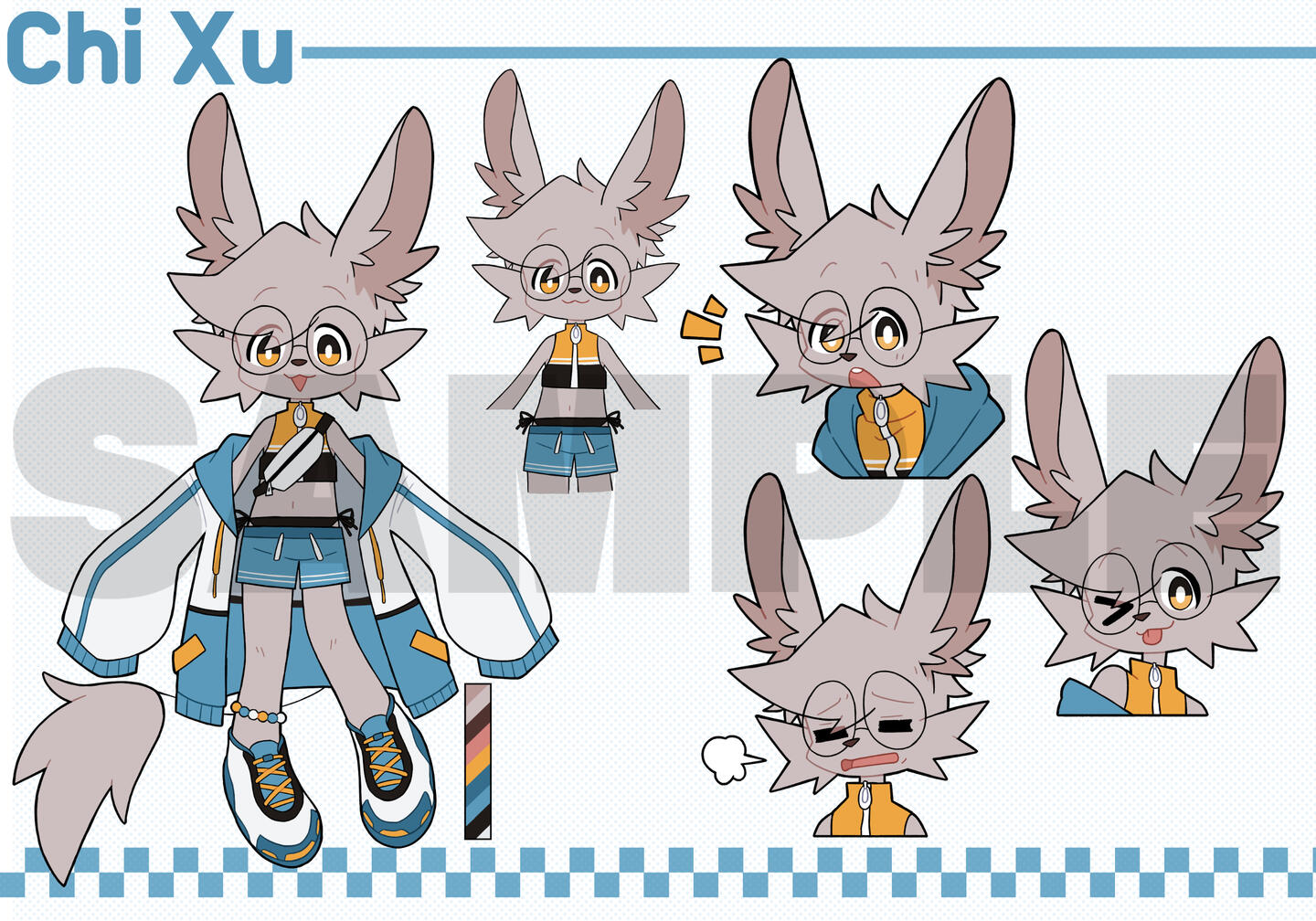 ✦Character belongs to Chi @comet_melting.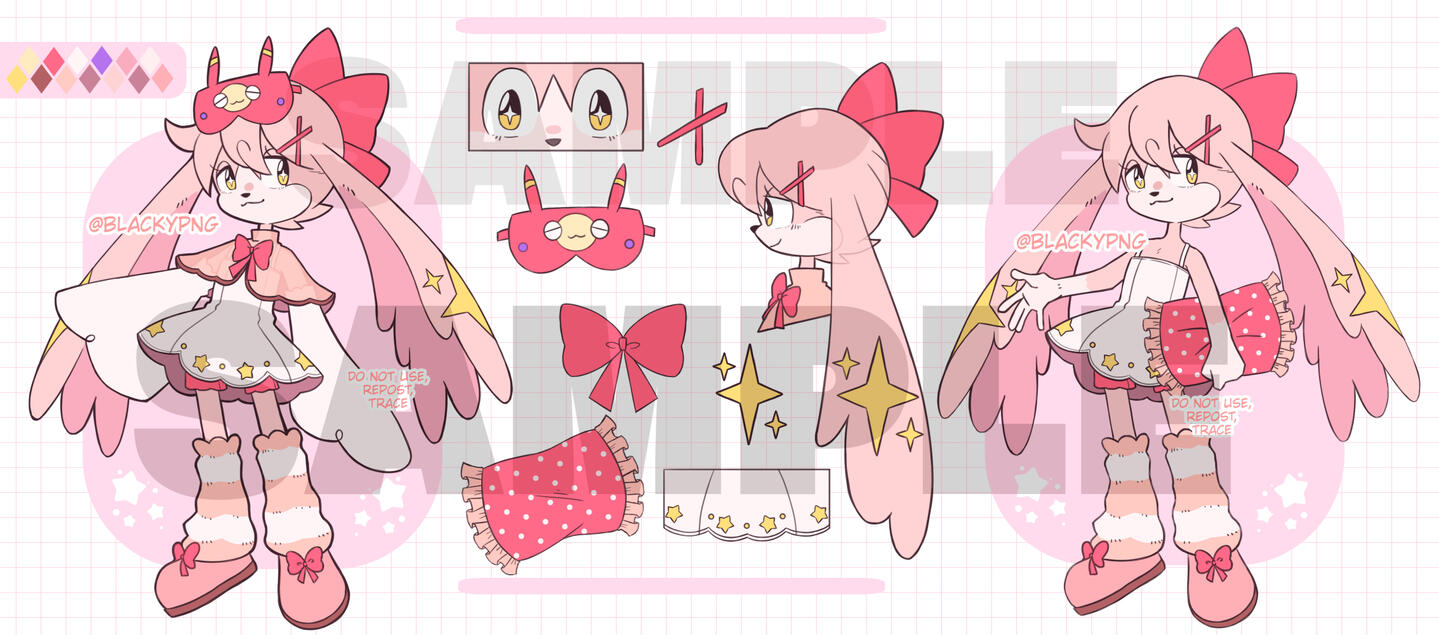 ✦Character belongs to cherrygirlriot @cherrygirlriot .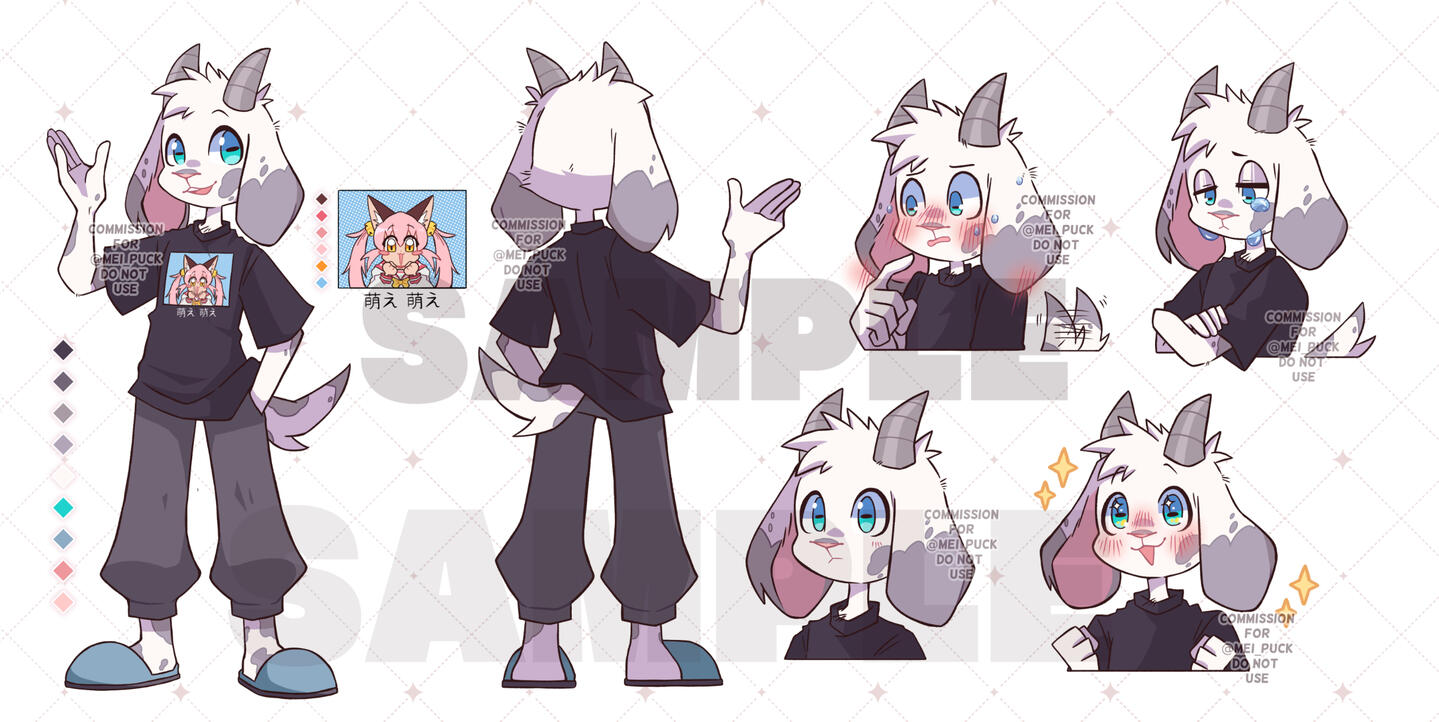 ✦Character belongs to Mei @mei_puck.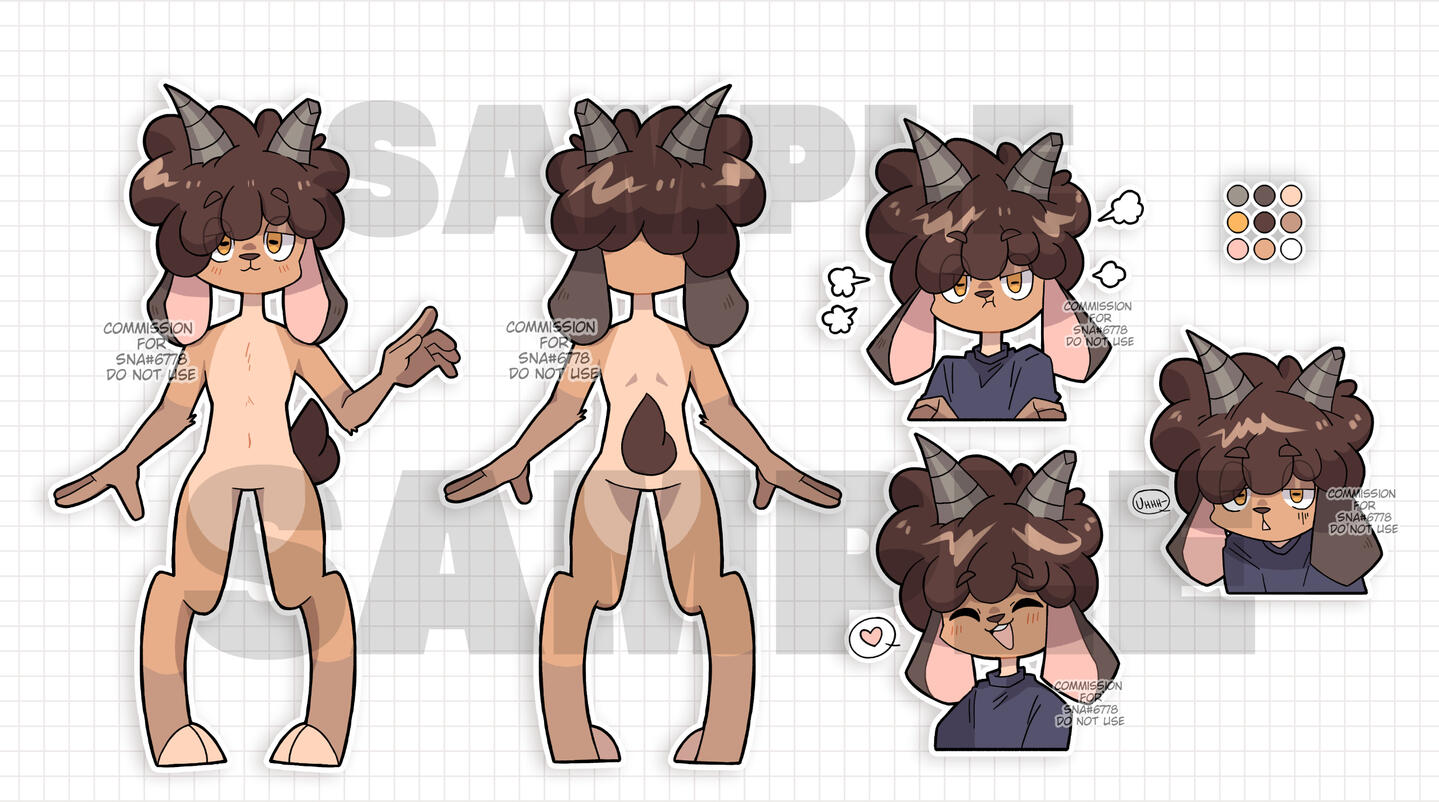 ✦Character belongs to Sna#6778